About Kingfisher

All 18 holes provide spectacular ocean view. No other courses match with this locational advantage. And our beautiful Kingfisher birds, our symbol of good luck, fly over the course to welcome your visit. As your game goes on hole by hole, you will find brand new experience you never had before. It's a sanctuary to all golfer's spirit. This tropical paradise greets you with comfortable breeze and beautiful nature. Let's enjoy the game of golf.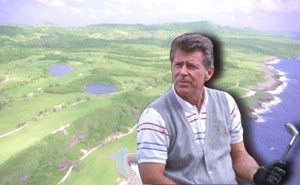 ●Course designer is Graham Marsh.
He maximized this natural beauty and locational advantage and produced this course which is one of the best ever he designed. It fascinates golfer's spirit by various shots across the ocean, natural rocks, and other obstacles.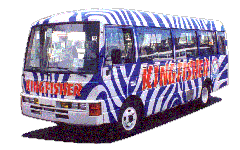 ●3 hours by airplane from Japan.Ideal location for visitors.
KINGFISHER GOLF LINKS is on the eastern coast of Saipan, approximately 15 minutes drive from Garapan, central village of Saipan. It is only 3 hours flight from Japan to land this conveniently accessible island.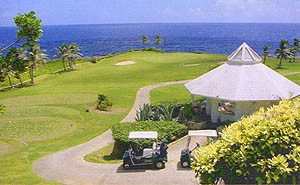 Well structured TEA HOUSE, drinks station, in the course provides great view to enjoy the nature for your quick break. Cool breeze & cold drink will refresh your mind. The view at 14 hole Tea House is one of KINGFISHER's natural entertainment. Please relax and watch this natural beauty before proceeding oceanside holes.